Sunday, 29 July 2007
Gary Sheffield and Barry Bonds shared a personal trainer, a drug connection, and one of the most ridiculous excuses ever put forth by any human beings, ever. Back in 2002 Sheffield and Bonds had a bit of a tiff because Gary blamed Barry for getting him mixed up in the whole BALCO mess.

But now that Bonds is on the threshold of breaking Hank Aaron's all-time home run record, Sheffield is offering an olive branch to the San Francisco slugger. Here's what Sheffield had to say: "I want him to break the record so bad because of the way they are treating him. Barry transcended the game, Barry changed the game."

Sheffield also calls Bonds "the best who ever lived." Bonds is the best who ever lived, the best who ever lived during baseball's "Steroid Era."

But really, how much weight should be given to the statements of a man who took steroids and said he didn't know what he was taking? Who really cares what Sheffield says, a guy who shared BALCO, Greg Anderson and a dim-witted steroid defense with Bonds?

Here's what Sheffield has said about his involvement with steroid use – the clear and the cream – and his tenure under the tutelage of Greg Anderson, Bonds and BALCO. He says that he never took steroids even though he's admitted to taking the both the cream and the clear. Here is Sheffield's justification: "I don't care what nobody say. Steroids is something you shoot in your butt. You know, I do know that." Um, no you don't, Gary.

Spelling and grammar check really had a hard time with that statement, but I digress.

Looking at the honorable way that Hank Aaron played the game of baseball and comported himself during his chase of Babe Ruth, should we be surprised that Sheffield, a career malcontent and recidivist trouble maker, supports Bonds, one of the most selfish and unlikable players ever to don a uniform?

Keep in mind that Sheffield recently claimed that New York Yankees manager Joe Torre treated black players differently than white players, by "calling them out" in front of the team where white players were spoken to in the manager's office. When Sheffield was reminded that the Yanks' most prominent and popular player – and team captain - Derek Jeter is black, Sheffield said that Jeter is "black and white" and when asked to clarify he said, "It's just (he) ain't all the way black."

So this is the guy that supports Bonds. Shocker, eh?

I'll tell you what would be newsworthy-- if Sheffield came out and said that he felt bad that someone like Bonds would break Hank Aaron's record. People would be shocked if Sheff expressed remorse for being tied up with Bonds and BALCO and came clean about his involvement in the sordid case which sullied the reputation of an entire era of baseball.

Certainly one can say that Bonds changed the game, and he certainly acts as if he is above and independent of baseball. But it can also be said that what Bonds has done has been a huge negative, a black mark, on the game -- taking drugs just to pull attention away from other ballplayers and to break Hank Aaron's record.

Let's be real. That's what this whole thing has been about from the beginning. From the time Babe Ruth revolutionized the game almost 100 years ago right on up through today, the home run has ruled. Before he sold his soul, Barry Bonds was already considered the best player of his generation and an all-time great. But that wasn't good enough for him. He wanted to hit home runs and get some of the glory – and chicks – that went to the home run hitters.

Ty Cobb, John McGraw and other "small ball" proponents of the 1910s and '20s didn't take the long ball seriously. Babe changed the prevailing wisdom of the game and became a cultural icon. Almost a century later nothing had changed, and if anything, the homer holds more sway. Forget the fact that Bonds was a great all-around ballplayer, Mark McGwire, Sammy Sosa, and a host of others were chasing the "Holy Grail of the Home Run Records" and getting all of the attention for doing it.

Barry didn't like hitting half the amount of home runs of some of these other guys, hitting 35-45 when others were hitting 60-70.

Gary Sheffield, a guy who has been with seven organizations in 20 years because he's worn out his welcome mat everywhere, is sticking up for another guy that nobody really can stand. Big deal. Totally predictable and expected.

Now that Bonds is about to pass Aaron, I really can't wait until guys like him, Sheffield, David Wells, Sammy Sosa, and Roger Clemens retire. Let them take their mouths, money, and whatever records and accolades they've collected, and ride off into the sunset. Over the years these guys have taken enough attention away from guys like Frank Thomas, Derek Jeter, Craig Biggio, Greg Maddux, Tom Glavine, Ken Griffey, Jr., Albert Pujols, Dontrelle Willis, and some of the young studs of the now/next generation.

Now it's time for them to go away. Especially Bonds and Sheffield.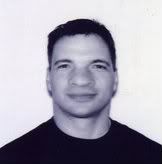 Sal Marinello is a National Strength and Conditioning Association Certified Strength and Conditioning Specialist and Certified Personal Trainer, a U.S.A. Weightlifting Certified Coach, a full-time, private Professional Strength and Conditioning Coach, an assistant football coach and a Head Strength Coach for a suburban New Jersey High School. He writes a lot and has no free time.
Posted by

Tech Nectar
at 12:04
No comments:


Thursday, 26 July 2007
After his indictment on dog fighting charges, Atlanta Falcons quarterback Michael Vick is officially persona non grata. PETA, People for the Ethical Treatment of Animals, is demanding that the National Football League suspend Vick. Many of the football fans in Atlanta and around the nation agree wholeheartedly with PETA. Nike has delayed the release of Vick's signature shoe and all his other major endorsement partners have parted ways with him as well. All parties have seemingly united around a common goal, getting Michael Vick out of their lives. So much for innocent until proven guilty. Why are so many people rushing to judgment on Vick as quickly as he once rushed past opposing defenders?
I was speaking with my wife today and asked her the following question. "If our neighbor was accused of a heinous crime but said he was innocent, would we support him or cut him of our lives immediately?" Her response was, "of course, we would support him." I believe most people would answer this question the same way. The notion of "innocent until proven guilty" is a perfect ideal, a belief to which the vast majority of people in our society claim to espouse. However, for too many people this notion is more theoretical than one truly applied in practice. Perhaps our society's true belief is "innocent until proven guilty for me, but not my neighbor."
Does anyone wish they had not rushed to judgment in the scandal formerly known as the Duke Lacrosse Rape Case? This was last year, when three Duke University lacrosse players accused of raping an exotic dancer were exonerated when the accused story proved to be fabricated. The "Duke Three" were quickly convicted in the court of public opinion, leaving their personal and professional futures in question despite their legal victory.
Sadly, most people simply move on to the next scandal and accept no blame for the damage done. Scandalmongers have already reaped the profit from the frenzy that they help create. The on-looking mob is unperturbed by its tendency, in direct opposition with the aim of our legal system, to be more willing to punish the innocent too quickly than punish the guilty too slowly. The wrongly accused alone pay the price for the scandal with no means to reclaim neither their good names, nor anything else of which they have been robbed. Too many seem content to lament the plight of these innocent victims as simply "the way life goes." Shouldn't we challenge "the way life goes" when it's not the way life should go? Remember, once upon a time for many people, lynching was also the way life went.
Perhaps the most accurate characterization of our belief about innocence is "innocent until proven guilty unless the accusations are particularly heinous." Many sports talk radio hosts have encouraged us to adopt this very philosophy about Michael Vick. They assure us that by simply reading the Vick indictment, it is reasonable to conclude that his conviction is a forgone conclusion. They use the word "alleged" sarcastically when describing the matter as if the word is the punch line of a joke, a word comically out of place in the sentence. They incite us to riot, to force the National Football League to suspend Vick to protect its business interests regardless of its moral position.
What if he didn't do it? What price should Vick or anyone pay simply for being accused? What price will satisfy our bloodlust?
Pondering the plight of the falsely accused, I can't help but imagine my son standing in that same predicament. I can't help but fear that his life will be forever altered or destroyed because his father and his peers lacked moral courage when it was required. It is easy to say "off with his head" as would an undisciplined mob. It is more difficult to take an uncomfortable principled stand, a stand that may help insure that erroneous prejudgment does not become our societal standard. Otherwise, we must forever hold our peace. We do not have a right to seek the benefit of the doubt from our neighbor if we are unwilling to pay him the same respect. We do not have the right to lament "the way life is" when we are part of the problem ourselves. We should be willing to risk supporting a potentially bad guy for a short period of time in order to protect the well-being of those who are accused but later may be found to be innocent.
I don't know whether Michael Vick participated in the gruesome, wholly depraved business of dog fighting. If he did do it, I hope our criminal justice system throws the entire book at him. However, I do know one thing. I know that I want my boy to live in a society in which the allegation itself is not a conviction. Perhaps you want the same for your children. If this is the society in which we hope to live, the battle begins with the hard work of withholding judgment, waiting for the facts rather than giving in to the more comfortable urge to avoid complex situations. The battle begins with having the courage to support a perfect ideal despite the sometimes imperfect timing of its results. Does anyone have the courage to join me in this battle?
Brian McClellan is the cofounder and CEO of BAMSTRONG Presentations, the author of The Real Bling: How to Get the Only Thing You Need, a
Sherian Publishing
title, and a powerful motivational speaker. To learn more about Brian, please visit
www.bamstrong.com
Posted by

Tech Nectar
at 12:00
2 comments:


David Beckham completed his initiation into the American soccer scene Saturday night, participating (in only the strictest sense of the term) in the last few minutes of a 1-0 shellacking of the LA Galaxy by Chelsea. His arrival, though, brings an excitement to Major League Soccer it has yet to enjoy. The Home Depot Center was packed with Who's Now, thrilled to have a place to be seen by so many others to show their ability to get the hottest ticket in town.

However, most of those in attendance in Carson, California, and watching around these United States were blissfully unaware of the Legend of David Beckham. As a favor to the public hungry for any scrap of knowledge about him, ESPN put together a Beckham-besotted package for display just before the match.

If you did not see the six-hour extravaganza, do not rend your garments in despair. I have summarized the events of David Beckham's life below as presented by ESPN. After reading this, you may again move freely amongst your friends and co-workers, absent the shame of not knowing the glory that is David Beckham.

(Note: I may have had the sound muted and been forced to extrapolate much of this information through lip-reading due to ample evidence from multiple sources that Beckham's voice sounds much like the Geico gecko and Bonnie Bernstein's voice sounds much like the pathetic shell of a reporter turned celebrity whore.)

David Robert Joseph Beckham was pulled fully formed from the forehead of Sir Alex Ferguson on May 2, 1975, after having carnal knowledge of a hairdresser in London. Beckham was deposited in the loving arms of this hairdresser and her kitchen fitter husband to be raised secretly, hiding from the evil forces of Communism, Thatcher, and Arsenal.

His footie skills were almost immediately evident. As he entered school for the first time, the shy child made a beeline directly for the corner of the room and refused to leave it. When teachers finally coaxed him from the edge of the room, they found he could not read or communicate. When they let him retreat to the corner again, his work improved immensely. (He was still a disaster at finger paints, a typical trait for fledgling football players.)

Early on, Sir Alex watched his protégé and kept him close while trying not to draw too much attention. He even let young David don the outfit of the Manchester United mascot at age 11. Unfortunately, Beckham's tendency to return balls kicked off the pitch with 85 yard blasts into the net brought too much focus on him, forcing Sir Alex to bring Beckham into the fold early.

Under Sir Alex's tutelage, Beckham grew into quite the football player, moving quickly up the Manchester United ladder to the first team. Beckham became caught up in a whirlwind of publicity and adoration after intercepting a corner kick in Wimbledon and kicking home a goal from 100 yards away that split the Wimbledon keeper in twain. (No worries; he got better.)

Beckham's legend only grew as he found each new hairstyle gifted him with different powers. A wavy look allowed him to kick the ball in a whirlwind, picking up the opposing defense and spinning them to the four corners of the stadium. His flattop trim gifted him with the ability to split into three Beckhams: Blue, White, and Red. While vacationing in Maui, he found his cornrows gave him the power to heal a colony of leper orphans in Maui with a free kick over the colony's huts.

Despite his many successes while serving Sir Alex and the British crown (including meritorious service for MI-5 during the 1998 World Cup), Beckham found he had to flee Great Britain after an unfortunate choice of words near an open mic in 2002. A partial transcript follows:

"...I mean, Princess Di was a right lass for a royal, but not much of a looker compared to my Vicki. Right there, girl? Vicki? Where are... oh, there you are! I swear, she turns sideways and disappears from view. There's my girl. That's my princess, I tell you rightly. Why, I wouldn't even kick Di to Terry for him to head home, if you catch me..."

Having sullied the honor of Saint Diana of Wales, Beckham tried his best to apologize for his indiscretion. However, no amount of public sorrow could appease the shocked and indignant British. Beckham gathered his family and, under cover of darkness, smuggled them to Spain, where the women were much hotter and no one could disagree with such a statement.
Beckham's life got no better in the short term. An unfortunate mohawk-related accident partially blinded Victoria Beckham, forcing her to wear ungodly wraparound sunglasses implanted with technology much like the kind LaVar Burton was forced to adopt after an oddly similar incident on the set of
Reading Rainbow
. It was at this time that Beckham permanently adopted a buzzcut.
Also, his play suffered from the strain, only allowing him to score a relatively meager 84 goals and 47 assists in limited time in 2003-2004. His attempts to join the England squad for international matches also fared poorly, as no one would pass him the ball for two years for fear of similar retribution from British fans.
Things finally looked up, though, when he led his new team, Real Madrid to their first La Liga championship in 2006-2007. Also, his English squad benefited from an accidental 50/50 ball ending up on Beckham's foot in a late 2006 match, allowing him to score from 55 yards out to win yet another tight match between Britain and East Timor. Immediately, the British fans accepted Beckham back into their hearts, falling back into love with his magical foot and smile. After all, they reasoned, what's that dead ol' bint worth compared to a golden footie god?
Beckham wished to leave Spain to return home, but his wife's eye condition now required the type of constant attention that could only be provided by being seen at Hyde at 2 am and the occasional ray of sunlight. Obviously, this required a move to Los Angeles since Britain could offer neither. Once again, he moved further from his homeland to suffer the indignities of unwanted fame and adoration in a whole new marketing opportunity.
This news obviously broke the hearts of many British soccer fans. It was widely reported that 14 despondent Manchester United fans committed suicide on hearing this news. However, 12 of the 14 died from electrocution caused by shoving a fork into a toaster; this is a fairly common form of accidental death for the typically learned Manchester United fan.
Still, Beckham soldiers on for his family and love of the game, taking the jersey of the LA Galaxy and promising to lift them to the glory that only an MLS Championship can bring. (It is believed such glory may include coupons to Applebee's and recycled T-shirts from the Multiple Listing Service.) It is hoped Beckham will bring much-needed attention to the little burg of Los Angeles, typically forgotten in the hustle and bustle of much more popular cities like St. Louis and Phoenix.
Tuffy cares about you. While others have neglected you, Tuffy has not forgotten you. Just lie back and think of Tuffy. Tuffy writes for
DeadOn
as well.
Seattle Mariners GM Bill Bavasi ended weeks of speculation on Monday by re-signing current wife, Mrs. Bavasi, to a new seven-year, $170 million contract. The agreement, which nearly doubles what Mrs. Bavasi would have made this year under her old contract, will see the couple live out their marriage until at least the 2014-5 season, and will prevent Mrs. Bavasi from testing the free agent market next summer.

"I'm ecstatic we could work something out, it's a wonderful outcome," Bavasi said in a morning press conference at which he announced the much-anticipated deal. "It was a tough slog of a negotiation at times, but our agents knew how to compromise and we were finally able to get the papers signed and that's all that matters."

"I also love my wife," he added.

Asked about specifics in the negotiation, Bavasi went on to explain, "It was all rather simple. Taking into account that my wife is now 36 years old and no longer in the prime years of her career, I wanted something short-term, in the three-to-five year range, while she wanted something substantially longer. In the end, it really all came down to trading bonuses and conditions for length."

Although the details are not yet available and Bavasi refused to comment on the subject, several baseball insiders have speculated that these conditions include clauses which will force Bavasi to cut the grass at least once a week and help out around the house when necessary, as well as the so-called "fidelity clause", which will see substantial bonuses headed Mrs. Bavasi's way if Mr. Bavasi so much as looks at another woman.

"What's important is not who this deal benefits more, myself or my wife, but rather that we can both look forward to seven more years of marriage, and that the Mariners organization can now focus solely on resigning Ichiro Suzuki."

However, not everyone is as pleased. And at least one rival husband and lifelong Mariner fan is doing something about it. Jimmy Helm, a 42-year-old from Seattle, has started a website to protest Mrs. Bavasi's deal.

His mission, Helm said in an interview, is to make husbands all across America aware of the deal and its consequences.

"I don't think men realize what this deal means. It's a precedent. It will set expectations. This deal will destroy marriage as men have come to enjoy it. Can you imagine what will happen if our wives start demanding similar conditions?"

Until the contract is rescinded, Helm and the nearly five thousand signatories on his site will be boycotting all Seattle Mariner and Major League Baseball merchandise. But they will still watch the games on television.

"Of course we'll watch. The enemy is not the player who goes out every day and plays hard to get the win. The enemy is that godless shrew and her husband."

Although the protests have so far come almost squarely from married men, some bachelors are also starting to take notice.

"Used to be that all you needed to get a woman and get married was a car and some kind of job. So I put off marriage and went out drinking with my buddies every night. But now I'm getting older and I'm thinking about getting hitched, and suddenly it's looking like I'll actually have to do housework and stuff," bemoaned a 27-year old single man from Cincinnati.

Bavasi, however, refuses to acknowledge any far-reaching consequences of his deal. "It's just one contract between two people. It's getting blown out of all proportion. In seven years, it'll be over and no one will be any better or worse for it except me."

Asked by a reporter if this meant that he already had a replacement for his wife lined up, Bavasi simply smiled.

"I've been doing some scouting in the Minors, sure," he confessed. "But you have to understand, in my profession, the future is always the first thing on your mind."
San Francisco Giants outfielder Barry Bonds is about to break the most hallowed record in all of American sport, Major League Baseball's career home run record. Many, if not most, baseball fans feel that Barry is an unworthy heir to current record holder Henry Aaron's throne due to the torrent of steroid allegations that have surrounded his march toward the record. Barry is sure to be remembered as much for being the embodiment of the so-called "steroid era" in baseball as for his eye-popping statistics, which leaves me with one lasting thought. Barry Bonds should have played football.

Baseball fans can recite the circumstantial case against Barry Bonds chapter and verse. Barry entered MLB in 1986 as a 180 lb. outfielder with more speed than power. By the mid-1990s, his body looked decidedly more suited to the National Football League than Major League Baseball. Physically, old Barry was to new Barry as Off the Wall Michael Jackson was to HIStory Michael Jackson, which is to say bearing no resemblance at all. Not coincidentally to many, he increased his on-field power production in a way that no player his age had done. The 258 home runs Bonds hit in the 2000-2004 seasons from ages 36 to 40 were 36 home runs more than Bonds hit in all of his twenties, the eight seasons from 1986 to 1993. By the time Game of Shadows was released, a 2006 book by Mark Fainaru-Wada and Lance Williams that described his alleged steroid use in incredible detail, the court of public opinion had more than enough evidence to convict.

Barry Bonds has been the focal point of the righteous indignation cast by media and fans, but he is not alone. Many players in the "steroid era" are starting to pay a penalty for their mostly alleged trafficking in performance enhancing drugs. There are only two members of the "500 Homerun Club" eligible for the Baseball Hall of Fame who have not yet been elected to it -- alleged steroid user Mark McGwire and proven steroid user Rafael Palmiero. Further, many baseball fans consider all records set even today to be suspect, despite MLB's new and improved drug testing policy. The MLB players union, the strongest union in professional sports, is certainly troubled by the public scrutiny as evidenced by its willingness to submit to the strictest drug testing policy in its history without earning even a single concession from the MLB owners in return. Baseball's reputation is not quite as sullied as track and field or cycling, but it is much worse than that of the National Football League. I find this extremely puzzling as the circumstantial evidence against the NFL is at least as strong as that damning Barry and Company.

The increase in the physical size of NFL players has been at least as dramatic as that seen in Major League Baseball. For example, the average weight of a starting offensive lineman on the 2006 Super Bowl champion Indianapolis Colts was 304 pounds. By comparison, the average weight of a starting offensive lineman on the 1979 Super Bowl champion Pittsburgh Steelers was 256 pounds, nearly fifty pounds less. This difference is astounding enough until one considers how many "lineman-sized" players today have running back speed. It seems unlikely that simply better training methods has accounted for all of the difference, yet the vaunted NFL steroid policy has only suspended an average of three players per year for steroid use.

As NFL fans, we seem happy to delude ourselves with the notion that the NFL drug policy was catching violators. We steadfastly hang on to this delusion even after the March 2005 revelation that three members of the Carolina Panthers 2004 NFC Championship team, offensive linemen Todd Steussie and Jeff Mitchell and punter (yes, punter) Todd Sauerbrun had steroid prescriptions filled by a South Carolina doctor under federal investigation. Yet there has been virtually no outcry to "clean up" football while the screams are at cacophony levels for baseball. How can the same "crap detector" that goes haywire every time we see Barry Bonds be so silent when we watch our beloved NFL?

Do we really think that football players are not using, that the incredible growth in the size of NFL players is simply a generation of, as Hulk Hogan would say, "taking vitamins and saying prayers?" We know the deal with the NFL. We just choose to ignore it. Major League Baseball's real sin was not allowing steroid cheats to flourish. If it were, we would not have been so swept away by 1998's "Summer of Love" in which Mark McGwire and Sammy Sosa both shattered Roger Maris' single season home run record. MLB's real sin was messing with the avid baseball fan's enjoyment of the game. The avid baseball fan loves statistics and wants to compare them across eras. The "steroid era" made that impossible as a home run in 1957 now means something entirely different in 2007. Those fans have been robbed by their favorite means to compare players across eras and they are angry. Someone must pay and the object of their misplaced consternation is Barry Bonds.

This is why I say Barry Bonds should have played football. If he had traded his thunder stick for shoulder pads, his legacy would have been entirely different. If Barry were an NFL player, he could have used his "clear" and "cream" with virtual impunity. His truculence with fans and the media may not have been such a problem in a sport in which a nasty attitude is a virtue. Who knows? Bonds may have been inducted to the Pro Football Hall of Fame this summer. Instead, he is about to break the most hallowed record in sports to many boos and even more yawns.

Brian McClellan is the cofounder and CEO of BAMSTRONG Presentations, the author of The Real Bling: How to Get the Only Thing You Need, a
Sherian Publishing
title, and a powerful motivational speaker. To learn more about Brian, please visit
www.bamstrong.com
Being based in Miami, it's only natural that I write about the Dolphins; they, after all, are the home team. But the recent allegations against Michael Vick, the Atlanta Falcon's quarterback, and his friends have me so appalled that I feel I can't quite keep my blow hole shut.
Still, I'm not sure how to address this issue without simply addressing the accused.
Dear Michael and Friends,

As animal lovers, it was hard to read the indictment against you without throwing up breakfast. As human beings, it was even harder.

It's too bad for you that all dogs go to Heaven; you're going to have a lot to answer to in the afterlife.

On behalf of all those revolted and disheartened by your actions, all that can be said is: Purnell Peace, Quanis Phillips, Tony Taylor, and Michael Vick, you make us sick.

Sincerely,

The human race
Now, of course, I could be jumping the gun: after all, these men are innocent until proven guilty. But, this isn't law enforcement reaching for a case: the amount of evidence is overwhelming. This is also not the system trying to make an example of Michael Vick, easily the most famous of the four. Vick is not a fall guy; the operation was based on property he owned and, according to the indictment, he was highly involved in the criminal activities.
Not only are the four accused of buying pit-bulls, training them to fight, conducting illegal business across state lines, and overseeing a competitive dog fighting ring, but they are also accused of executing dogs that did not perform well in testing sessions. These dogs were killed through the most inhumane ways possible: gunshots, hanging, drowning, being slammed to the ground and electrocution. Yes, insert nausea here.
The operation, called "Bad Newz Kennels," is now bad news for Vick: while his teammates suit up for practice, he will suit up for court instead. On Monday, NFL commissioner Roger Goodell ordered Vick to stay away from the Atlanta Falcons' training camp. Good for you Roger; you've restored some of my faith in the NFL.
If convicted of any kind of animal cruelty, Vick should be kicked out of football for life. He should have no association with the NFL whatsoever. Strip him of his fame, relieve him of his duty, take away his endorsements and let his "glory days" consist of leading Cell Block D to the prison yard championship. Leave him to run away with his tail between his legs; it sure beats being forced to fight to the death... or getting shot, hanged, drowned, slammed to the ground, or electrocuted.
In the event that he evades a conviction, as those with fame and money sometimes do, the NFL should open an honest and thorough investigation into any wrongdoing; after gathering all the facts and evidence, they can decide for themselves whether a person of Michael Vick's character is one they want representing the NFL.
Either way, the damage is probably done: no one will ever look at Vick the same and keeping him in the NFL will cause it to lose followers. He will be a permanent blemish on the face of football.
As overzealous as fans can be, when it comes to a choice between football and Fido, there is no comparison. Dogs, not sports, will always be man's best friends. We will not be disloyal to the species that taught us loyalty.
Until the final outcome, we are left wondering what will be. Hopefully things will get decided quickly. But, if the court proceedings go longer than expected, and the NFL finds itself allowing Vick to suit up at quarterback, I will undoubtedly find myself offering this plea to all sixteen of Atlanta's opponents -- beat the heck out of the Falcons; win one for the dogs.
Jennifer Jordan is a senior editor for
Millenium Limo
. An avid sports fan, she likes the Miami Dolphins but her heart belongs to the Denver Broncos.